Swing Dance: Weekly Update #2 on Process and Technology Risks in Competitive States
Latest Developments – As of October 20, 2020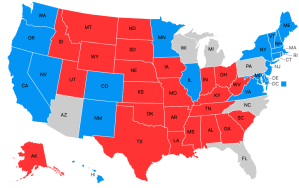 Here is our digest of this past week's news and updates we're monitoring for process and technology risks in competitive states; what we're humorously calling the "Swing Dance." This is week #2 of our weekly updates (T-14 Days to the last day of the election) for what will be a truly historic election. Our update for last week (#1) is available here.
Our weekly updates address a detailed table of items we're monitoring that can be downloaded here (and we humbly assert is worth a look). For a brief overview, we introduced this table two weeks ago here.
AZ: A federal appeals court has cut off an extension of Arizona's voter registration deadline. Instead of October 23, the deadline to cast a ballot in the November election was rolled back to Thursday, October 15.
FL: Early voting is underway in Florida, and many in-person sites are drawing large crowds. And in by-mail news, drop boxes must be staffed at all times they are in use, by either an elections employee or a sworn law enforcement officer, according to a memo from the Department of State's general counsel to Florida's 67 supervisors of elections. These late instructions are causing many election officials to reconsider how they use drop boxes.
Finally, in separate news, Florida will seek to remove former felons from voter rolls if they have outstanding court debts, drawing criticism from some county election supervisors.
GA: Georgia officials indicate that bottlenecks during voter check-in over several days of Early Voting are due to issues with the state's online check-in system. Secretary of State Brad Raffensperger can't assure voters that the problem was fully fixed, and his office could offer no details about the nature of a bandwidth problem that reportedly caused the delays.
In addition to check-in concerns, the OSET Institute and the Brennan Center for Justice continue to believe that there also remains risk associated with Georgia's recent software update for ballot marking devices, as expressed in a joint Op-Ed this week.
And finally, a recent analysis indicates that non-white voters in Georgia are disproportionately impacted by a paucity of polling places in some areas.
MI: Ballots received after 8pm on Election Day in Michigan cannot be counted, an appeals court ruled on Friday — again illustrating how consequential election rules remain in flux in many states, just over two weeks before the election.
MN: Voters are submitting mail ballots and attending in-person Early Voting locations in record numbers.
NC: The North Carolina Court of Appeals issued a stay Thursday night that froze updated rules announced last month for dealing with absentee ballot problems such as missing witness signatures and other "cure" issues. The state estimates that 10,000 absentee ballots with various deficiencies are on hold, and those voters can't even be notified unless the state and federal courts allow the state to move forward with updated absentee ballot rules.
OH: In an effort to ensure that voters will be well-informed about election results, and to help prevent candidates and media from calling races before they should, Ohio Secretary of State Frank LaRose issued a directive to Ohio's county board of elections that outlines how and when county boards of elections must report election results for the 2020 General Election.
PA: In a story that illustrates the challenges that elections officials and the media face due to the pandemic, Pennsylvania has rejected thousands of duplicate absentee ballot applications, which created some voter confusion – and the media got the headline wrong, too. Most rejections were associated with people who had requested mail-in ballots for the state's June 2 primary, but who did not realize that they had checked a box to be sent ballots for the general election, also. For a story that's more on-target, see here.
Meanwhile, in a significant 4-4 ruling, the U.S. Supreme Court just today (October 19th) refused to intervene in a Pennsylvania Supreme Court ruling that extended by-mail ballot counting deadlines. This means that more by-mail ballots will be counted; as long as they are postmarked by Election Day, ballots will be received for three additional days after polls close. For the spot-on coverage, POLITICO has the story here.
TX: Texas Governor Greg Abbott's plan to limit each county to a single drop-box for mail-in ballots was blocked again, this time by a state court judge who ruled that restricting the number of boxes would put voters at risk during the coronavirus pandemic. However, it remains unclear if the decision will lead to the reopening of ballot drop-off locations that were shut down in Harris and Travis counties after Abbott's order.
In other news, the 5th Circuit Court of Appeals halted an earlier District Court decision that prevented Texas election officials from rejecting by-mail ballots based on signature discrepancies alone, and that also required election officials to notify voters and provide them an opportunity to address any issues. In the latest ruling, the Court of Appeals indicates that "we stay the injunction pending appeal."
WI: Early Voting in Wisconsin begins on Tuesday, October 20, and Wisconsin is one of several swing states whose surging COVID-19 numbers are adding to election administration anxiety.
Finally, we want to remind readers that election administration is hard. It's hard. And not all mistakes or problems in the process are intentional. I covered that in an article last week, and it's worth mentioning again.