Swing Dance: Weekly Update on Process and Technology Risks in Competitive States
Latest Developments – As of October 13, 2020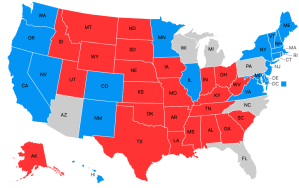 Here is our digest of this past week's news and updates we're monitoring for process and technology risks in competitive states; what we're humorously calling the "Swing Dance." We're endeavoring to make this a weekly digest of these developments and updates for what will be a truly historic election.
Our weekly updates address a detailed table of items we're monitoring that can be downloaded here (and we humbly assert is worth a look). For a brief overview, we introduced this table last week here.
AZ: An attorney for the office of Secretary of State Katie Hobbs told a panel of judges that extending the voter registration deadline from October 5 to October 23 has created an administrative burden for election officials at the same time counties are opening polling places for early voting and receiving mail ballots back from voters. More details here.
FL: Florida has generous timelines for when by-mail ballot counting may begin. And it's already underway, as illustrated in this report from Today.
GA: Lots of news in Georgia. First of all, Early Voting is underway, with record-breaking numbers on Day 1 (about 128,000 voters!), long lines, and some electronic poll book issues. That heavy turnout is also happening in the midst of a controversial software update that was required for all of the state's 34,000 ballot marking devices; and finally, a federal judge denied plaintiffs' request for injunctive relief to move the state to hand-marked paper ballots, stating that such a decision would cause disruption to the election at this late date.
MN: A federal judge has upheld a Minnesota state court agreement that allows the counting of absentee ballots received up to seven days after Election Day.
NC: Political infighting over the NC State Board of Election's new procedures to allow voters to "cure" deficiencies in their by-mail ballots has left the counting process for thousands of ballots "on hold" — and Black voters are disproportionately affected.
OH: In a 2-1 vote, a three-judge panel of the Cincinnati-based U.S. 6th Circuit Court of Appeals granted a stay of a district judge's order instructing Republican Secretary of State Frank LaRose to permit multiple drop boxes. As a result, Ohio's 8 million voters are currently limited to 88 drop boxes statewide—one at each local county elections office. (In contrast, Michigan, with 7.8 million voters, has approximately 1,000 drop boxes).
PA: In a major ruling, a federal judge in Pennsylvania denied many of the Trump campaign's challenges to mail ballot drop boxes, signature verification policies, and requirements for poll workers. And in a separate ruling, a Philadelphia judge ruled that the Trump campaign cannot have so-called "poll watchers" at county satellite election offices, because those locations are not "polling places."
TX: Governor Greg Abbott's order limiting Texas counties to only one mail ballot drop box per county (including Harris (Houston), the nation's third-largest county, with 4.7 million voters and almost 2,000 square miles in size) continues to be a fast-moving judicial football. Just days ago, a U.S. District Judge blocked Abbott's order, only to have that ruling overturned by the 5th Circuit Court of Appeals, which allowed Abbott's limitation on drop boxes to stand.
WI: On Thursday, a divided (federal) 7th Circuit Court of Appeals reversed a ruling from last month that would have allowed more time for receiving and counting ballots because of the COVD-19 pandemic. In a twisting and turning process this same court had earlier ruled the Republican lawmakers pursuing this did not have standing to appeal. The state Supreme Court, however, held the appellants did, in fact, have standing thus giving the 7th Circuit the case to consider, which resulted in this ruling. The full story can be found here.