Announcing: Our Story in a New 2-Minute Video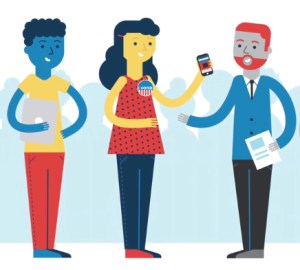 Its amazing what can happen when you bring in real talent.  Last year we brought in a new team member in social media, who proved her capabilities so fast that we promoted her to Director of Citizen Outreach.  We've known for over a year that the time was drawing near to figure out how to tell the TrustTheVote Project story to the public.  Specifically, sharing our mission with those other than elections professionals and government.  Meegan Gregg did it.  And it appears (to use a baseball term) to be a "Walk-off Home Run" or maybe a "drop the mic" result.
Today we're launching our story, in a 2-minute video developed by a team led by Meegan.  It involved an enormously generous grant from XPLANE, the visual story-telling firm, and implemented by the talented production work of several supporting firms including, PingPongPop and Marmoset for voice-over and music; TalkBack for sound & video integration, and RoboToro for web engineering.
So, what's the point; why the video, and why now?
Candidly, we need to engage the public's interest and support for our Project.  Our operation needs the support of the people, because the TrustTheVote Project is by the people and for the people.  We're building a 21st century "democracy operating system," ElectOS to increase integrity, lower cost, improve voter experience, and maybe help turn-out.
The video is the best way to tell a story of a complex Silicon Valley project underway by some of the same folks who helped bring you products from Apple and the web browser from Netscape.  It connects citizens to a real and pressing problem that is consuming lots of media attention right now in this election cycle: our crumbling voting systems infrastructure.
Now, there is no need to panic: what's in production now will make it through this election—despite one candidate suggesting there will be "rigging."  But 43 States have to replace their machinery by 2020, which will be here before we know it.  And their choice is to replace their existing stuff with more of the same.  And that stuff is mostly built on 90's personal computers.
But the time to address this problem and engage the public is now because this election cycle is upon us, and while we'll make it through (although we fear there will be challenges and recounts), we the people can improve our own voting experience, increase confidence in elections and their outcomes, and trust the vote. Our civic duty and civil right to free and fair elections is the single most important liberty we have as American citizens.  This video explains how we, the people can with your support ensure that liberty is preserved in a time where election technology has become an under-funded disregarded backwater of government I.T.
So please have a look at our new story and tell us what you think!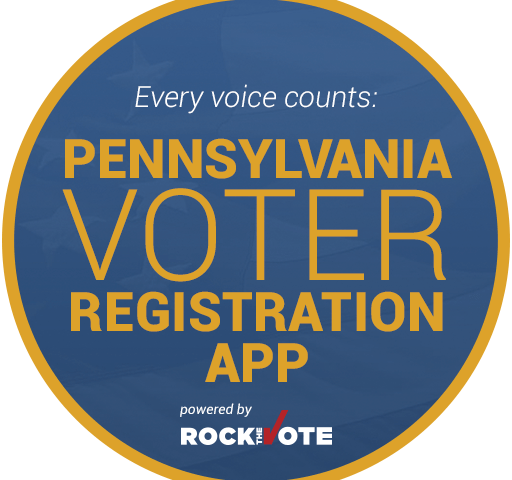 Introducing the Pennsylvania Voter Registration App
The TrustTheVote Project is proud to announce the launch of the Pennsylvania Voter Registration App developed in partnership with Rock the Vote, Pennsylvania Voice, and the office of the Pennsylvania Secretary of State.  This first in the nation program is the culmination of over a year of work and marks a significant improvement in the voting experience for the citizens of Pennsylvania.
The mobile App, which is available for Android users, leverages Pennsylvania's innovative approach to online voter registration (OVR) to lower costs and increase efficiency.  Starting with a Pilot this election season, canvassers using the App are able to digitally submit voter registration applications directly to the Secretary of State's office for approval. Additionally, canvassers can accept electronic signatures captured via a stylus, and partner organization can access non-sensitive registrant data.  This will eliminate the need for registrants to take further action and will ease the process of registering voters without driver's licenses.
So, how does it work and why does it matter?
Over the past decade we have observed that election systems are too often viewed as a backwater of government IT.  Paradoxically, we also ask these same departments to be experts in the latest technology.  We believe this presents an opportunity to re-imagine the role of election officials in the registration process.  The technology certainly needs to be updated, but perhaps the underlying model needs to be examined as well.
Rather than building a single State-owned web page for conducting (OVR), the Pennsylvania Secretary of State invested in a system that allows 3rd parties to build software that connects directly to their office.  This system is unique in that it works without constant internet access, providing constant access to electronic voter registration without the need for WiFi or a data plan.
In short, this approach bridges the space between one of the the core competencies of election officials – building and maintaining voter lists – and the strengths of 3rd party organization – directly engaging and registering the communities they serve.
This is a significant development for the people of Pennsylvania and for our Democracy.  We are impressed by the State's willingness to take bold action on this topic and develop a tool that is responsive to the needs of the people.  The finals solution is unique, forward thinking, and a model for the rest of the country.
The TrustTheVote Project is a longtime technology partner of Rock the Vote and we are excited to see another project come to fruition.
---
Some key advantages of The Pennsylvania Voter Registration App
Applications are completed on the App and passed directly to the Pennsylvania Department of State for approval, saving both county and state elections officials time and money.
Electronic signatures are accepted via a stylus, allowing all eligible voters – even those without a PennDOT ID – to get registered.
All applications submitted to the Department of State's office are complete, significantly lowering the possibility of rejected applications.
Automatically captures nonsensitive registrant information that is immediately made available to partners through Rock the Vote's partner portal.
It does not require constant data or internet connectivity to electronically register voters.
Available to voters in English and Spanish.
Initial release available for Android, but will eventually expand to cover iOS.
The Bigger ElectOS Picture
The Canvasser App is another example reference App for ElectOS, the open source 21st century democracy operating system in development at the TrustTheVote Project.  Once complete, ElectOS will support any number of Apps that can be developed to leverage ElectOS capabilities and open data.  Other examples of Apps for ElectOS include the voter registration App and service platform of Rock The Vote, BusyBooth (the forthcoming polling place traffic monitor to be piloted in Orange County, CA) and Ballot.ly (an interactive practice ballot marking App)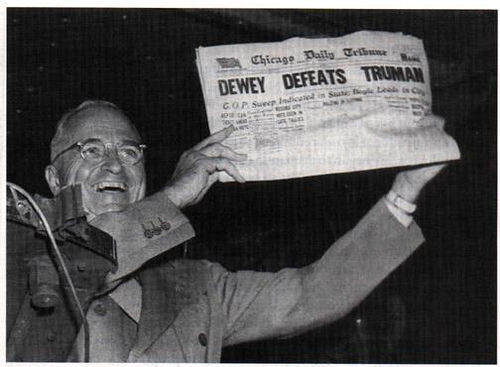 Combatting the Reality Distortion Field
An important conversation took place this morning between the Election Assistance Commission (EAC) and several key stakeholder groups and federal agencies. The call was convened to discuss the security of election processes ahead of this year's presidential election. The conversation comes at a critical time for our nation as we take stock of the growing list of challenges faced by our Local Election Officials (LEOs.)
The EAC should be commended for its leadership in this space and for the work that they do in partnership with both LEOs and state officials. Conducting elections in the United States is truly a team effort and this type of engagement is critical to the health of our democracy. We agree with the EAC's statement that:
Secretaries of State and state and local election officials are doing everything in their power to be prepared for possible security threats and that they take that responsibility extremely seriously.
This statement speaks to a reality of the American system of elections: Any effort to secure our critical democratic infrastructure must run through, and not around, local election offices. To ensure success we must support our LEOs in what has become a critical, yet often thankless job.
The threat to our election infrastructure will not be of the kind that sees thousands of machines and polling places taken out of service across the country. To put it bluntly, that's not how it works. In fact, we've used this space before to note that the diversity of our election systems can be viewed as an advantage in securing our current infrastructure.
A widespread attack is not the primary threat to our system, but a targeted attack in even a single precinct of a swing state could have a devastating impact on the public's confidence in the political process. This type of attack is much more likely.
During this election cycle we have seen an unprecedented rejection of democratic norms by the nominee of a major political party who asserted that
The only way we can lose in my opinion — I really mean this, Pennsylvania — is if cheating goes on…
This type of rhetoric is a paradigm shift for LEOs and we must help them prepare for the road ahead. We know that no election is perfect and mistakes will be made, but in this new reality even minor missteps will we viewed as evidence of systemic corruption.
A Secretary of State once told our team that our job was to keep him off the front page of the local newspaper. If all goes to plan, then the conversation will be about the results and not the process. Unfortunately, that option is not available to LEOs this year.
Let's be realistic. There is a reality distortion field that covers this election. Speculation is rampant and it's difficult for the public to know who to believe. We must prepare LEOs for both real threats to their systems and the public relations challenges they will face before, during, and after election day. This is a part of – not in addition to – the task of securing our elections.
We believe that the integrity of the election process will be secured by ensuring the competency of election systems AND the confidence of the voters who use them.