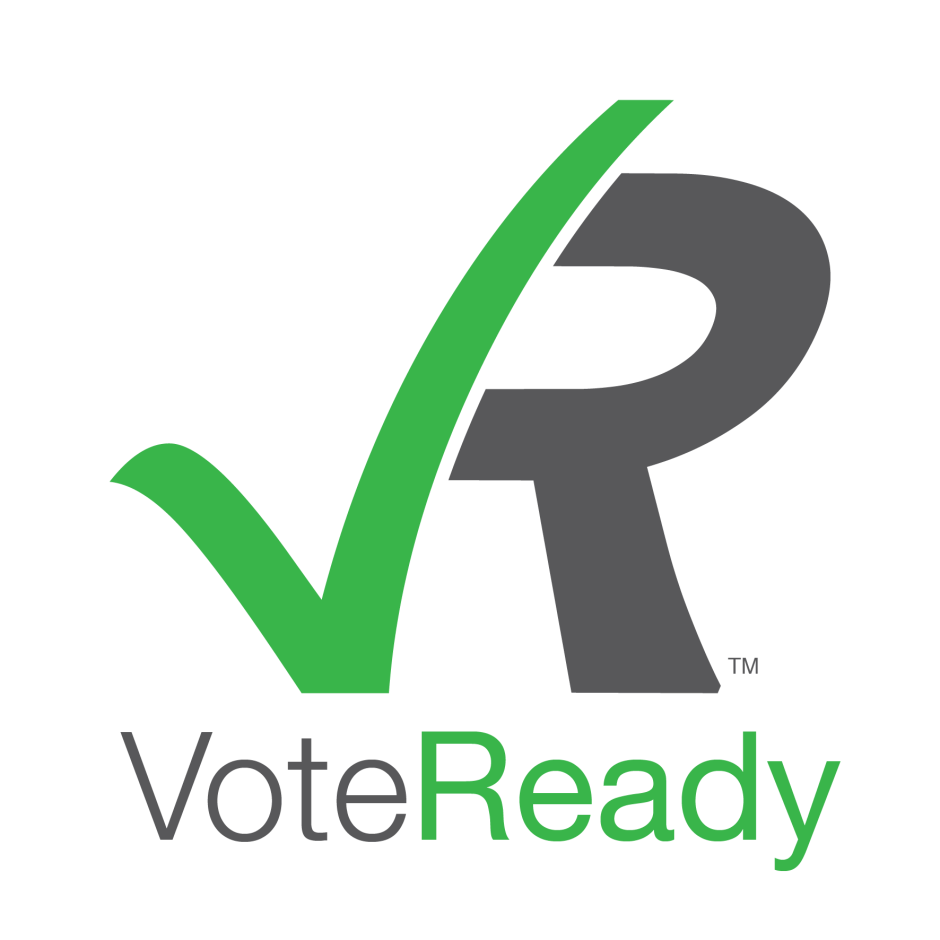 Ensuring You're Ready to Vote
If you gave $25 to a Presidential campaign please consider the same (tax-deductible) gift to the VoteReady initiative. Why? Nationwide, over 7 million Americans were  removed from voter rolls in 2018 without a reason, while another 13 million new voter registration records were rejected. That's a lot of democracy sidelined. We can't afford to have the same thing happen in 2020. The VoteReady app will notify you the if there is any change to your registration.  Here's a 3-minute video that shows why we need this.
Your tax deductible donation will help us make sure millions of voters are VoteReady for the 2020 election!
Please donate now to support making VoteReady happen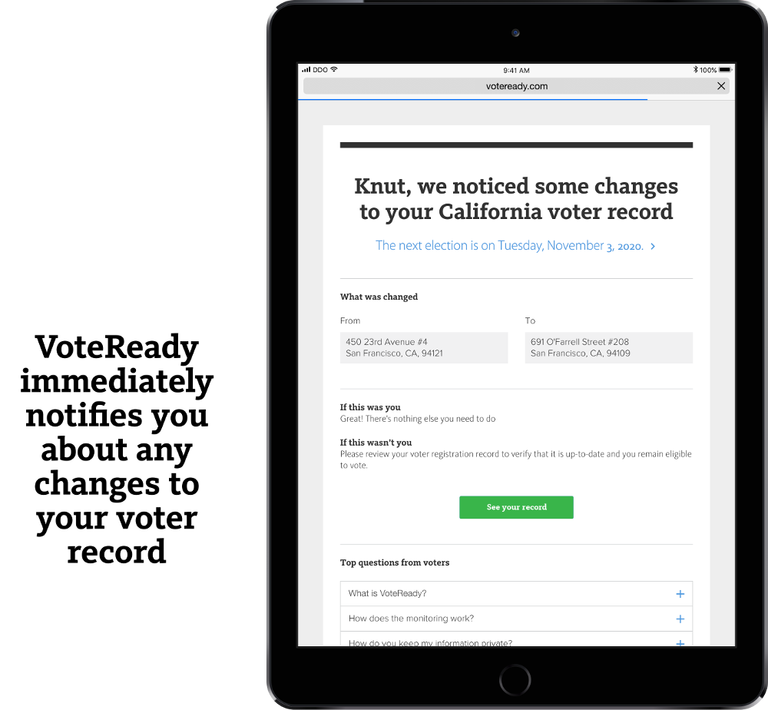 Here's how it works: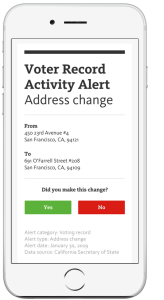 You sign up
It only takes a minute to enroll.
We watch for you
We monitor changes to your voting record.
We notify you
We alert you of any changes by text or email
We connect you
If your voting record is incorrect, a U.S.-based Voter Record Specialist will work with you to fix it.
VoteReady helps ensure you're ready to vote!
Connect to your voting record at any time to confirm you are ready to vote.
Help us pay to launch and operate VoteReady on crowdrise