So, it took a month longer than we'd like but well, you know, chaos. However, this past weekend we posted our 2019 Annual Review.  We hope you agree that this summary of key accomplishments and developments for last year (2019) demonstrates the impactful importance of our work to defend democracy.  Most of all we thank you, our readers, for your continued support of this work.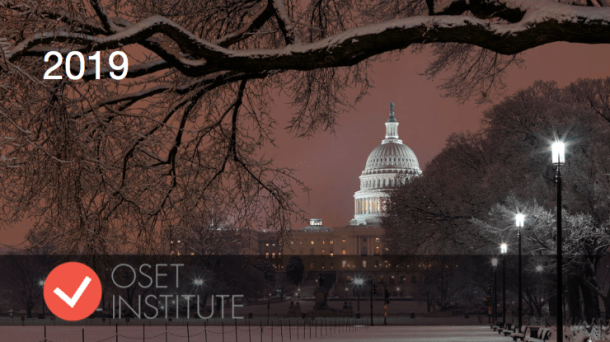 2020 is underway with the first (Iowa) caucus already behind us and with a ton of controversy we've weighed-in on. And now we're looking down the barrel of another in Nevada with a similarly brewing situation. This will be a truly historical election cycle, and election technology security, advancing the integrity of elections and participation, and defending democracy have never ever been more important.
Stay tuned for new initiatives to prepare for the 2020 national election, including efforts to improve the integrity of voter rolls; services to ensure voter's know the status of their registration; innovations in election results reporting; and continued efforts in developing new public technology for casting and counting ballots.
Finally, if you haven't already, we hope you will make at least a modest donation to the cause of the OSET Institute as we ride the storm of this election cycle.  The TrustTheVote Project remains the only non-profit non-partisan effort specifically focused on making higher integrity, lower cost, and easier to use public election technology.
Onward to the 2020 election.