Here are some of our project prototypes.
Components within the Framework are in different phases of development. Prototypes help us envision and evaluate new user experiences.
Voter Services Portal
Online services to help voters register, check eligibility, manage voter records, and more.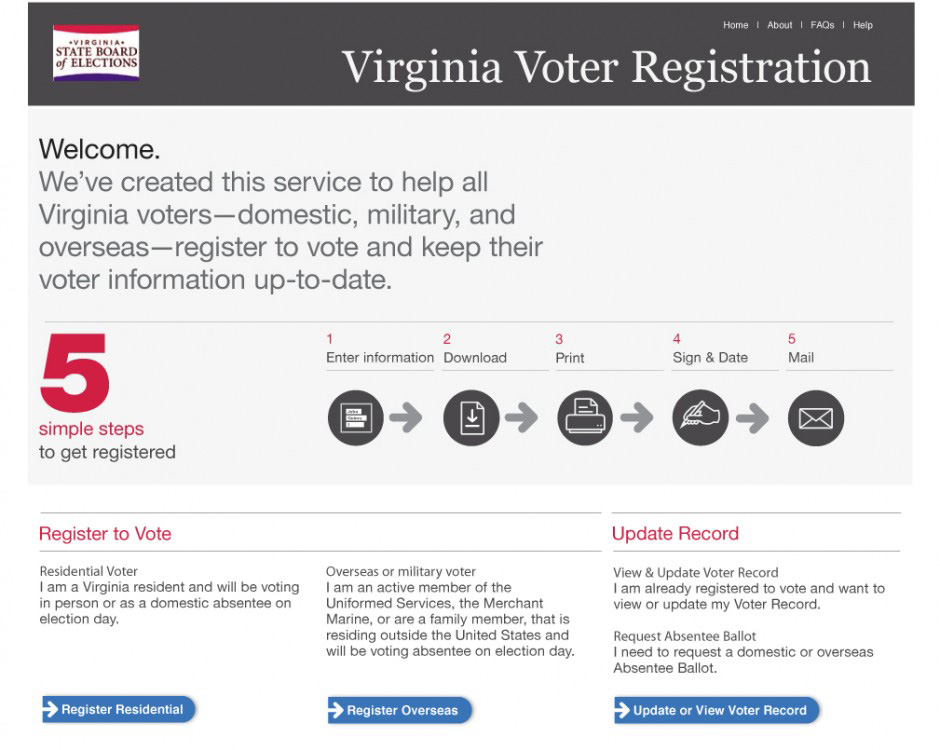 BusyBooth
A mobile application used by voters to monitor wait times at polling places on election day.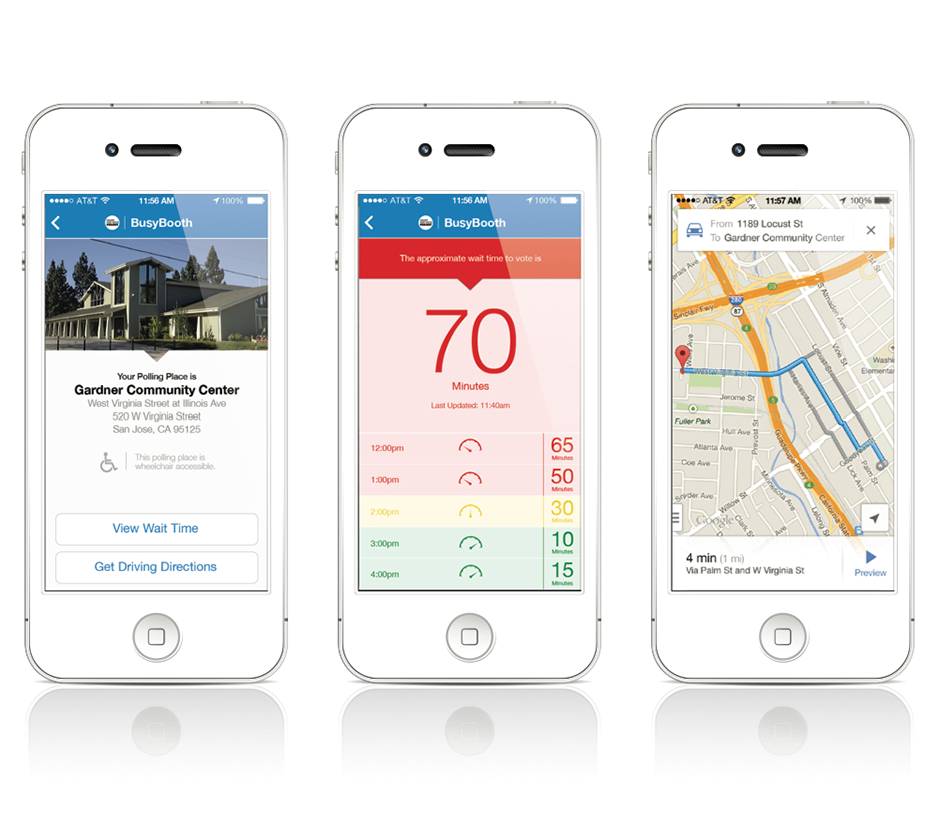 Ballot.ly
A mobile application used by voters to record their choices for reference on election day.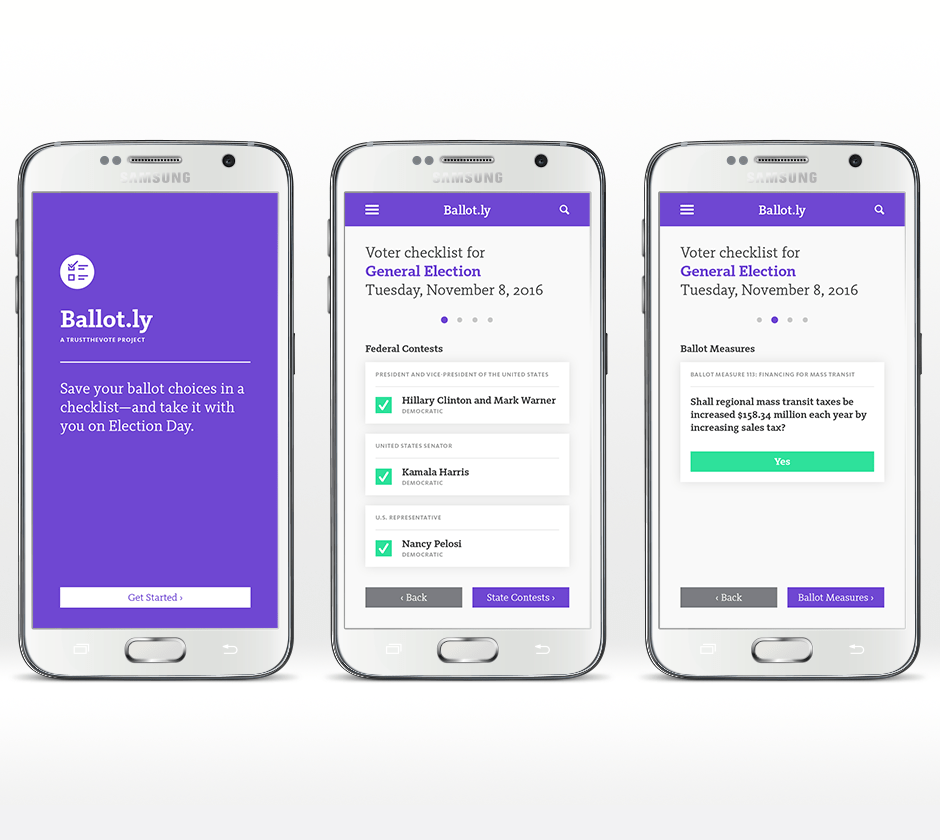 Digital Poll Book
A tablet or laptop-based device that records voter checkin at polling places.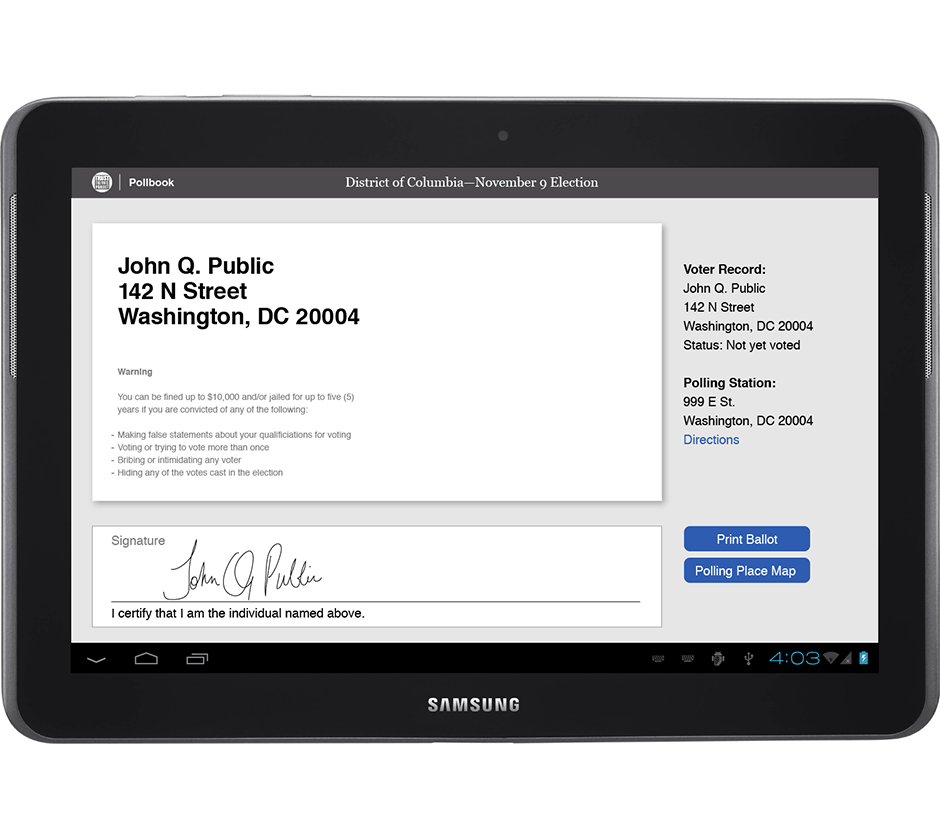 Analytics
An application that election officials use for data aggregation and reporting.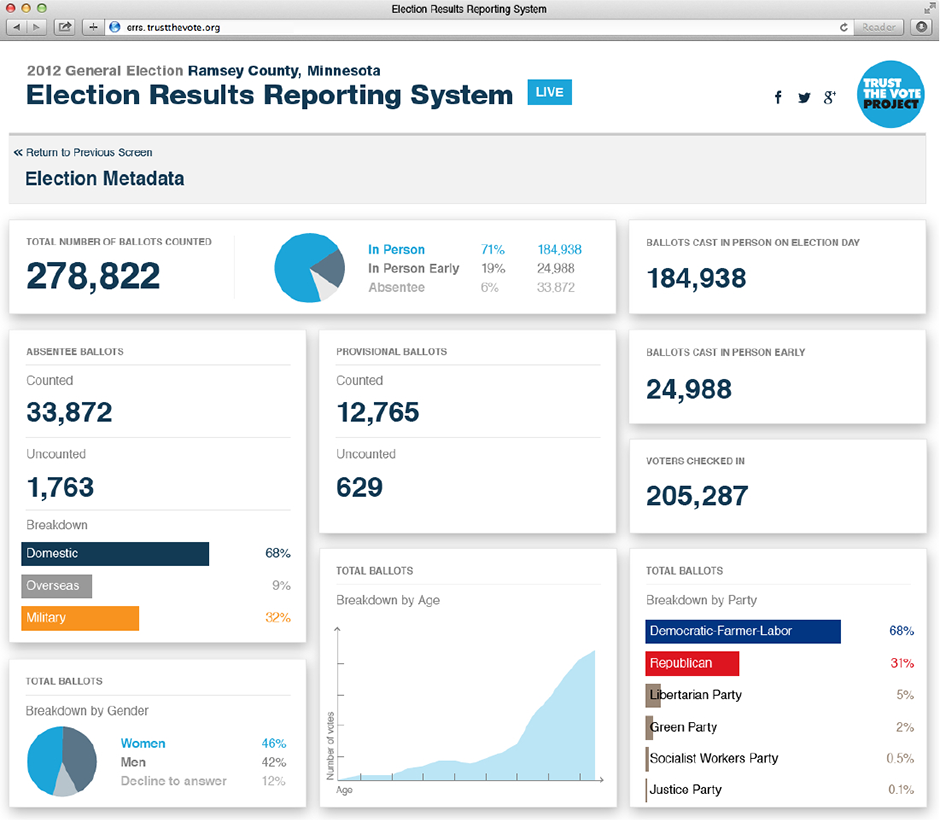 VoteStream
A dashboard that provides election officials and the public with information about election results.